Our British Mint
We get our peppermint (Mentha Piperita) and our spearmint (Mentha Spicata) from a little farm in Hampshire. For centuries really good quality mint has been grown in the UK and our farmer Ian really knows his stuff.
The peppermint we use is called Black Mitcham, a crop native to England. It's top notch stuff and gives our mints and gum the refreshing taste of real peppermint instead of the harsh intensity of artificial flavourings.
The spearmint we use comes from the same farm, but it has a bit more spice and bitterness in comparison with the peppermint. If you have mint growing in your back garden, it's almost certainly this stuff.
For more about life on the farm, watch our video.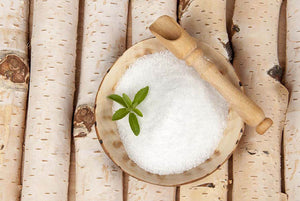 Plant based xylitol
Instead of sugar, we use xylitol to sweeten our mints and gum. We picked xylitol because it's naturally derived and more importantly, actively good for teeth. The xylitol we use is the highest quality available. It's all made from European trees and vegetables that are certified GMO free. If you want to learn more about xylitol, click here.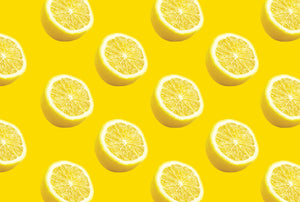 Sicilian Lemons
You won't find any artificial flavours or powders in our lemon mints. We choose to make them using real lemons grown in Sicily which almost everyone agrees are the best of the best. We use two different varieties, the Femminello and the Monachello which are popular in the region for their zesty taste. And don't worry, because we use the rind of the lemon, our mints are PH neutral.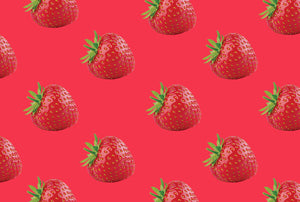 Natural strawberry flavour
We use all natural ingredients in our strawberry pastille recipe. This includes extracting the flavour from real strawberries, souricng natural vanilla and using tomato lycopene to give them their pinkish/red colour. No concoctions from a lab here.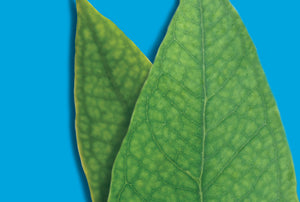 Natural eucalyptus oil
That stuff that makes our extra strong mints, well, extra strong. You'll be glad to know we only use the natural stuff from the real eucalyptus plant.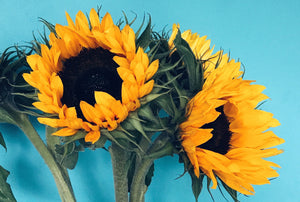 Sunflower Lecithin & Vegetable Glycerol
Lecithin helps us get an even mix of ingredients and we like to get ours from European GMO free sunflowers.
We use glycerol to stop our gum drying out. Many companies use bovine gelatine for this, but we prefer to leave the animals be and get ours from rapeseed oil. No palm oil here folks.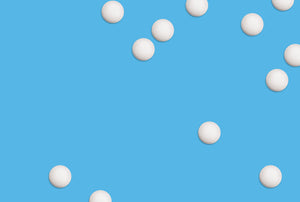 Calcium stearate
We use this to stop all the ingredients sticking to the machine in manufacturing. A lot of the ingredients used for this purpose in the industry come from animal sources, but don't worry, ours comes from high quality vegetable sources.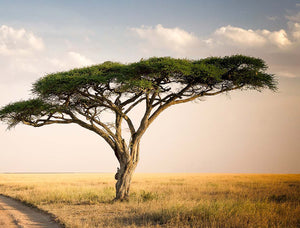 Gum Arabic & Carnauba Wax
We use gum arabic to help all our ingredients stick together. We get ours from the branches of the acacia tree (Acacia Senegal).
We use vegan friendly carnauba wax from the Brazilian wax palm to coat our chewing gum. We never use shellac or beeswax for this, because frankly, we like to leave those bees be.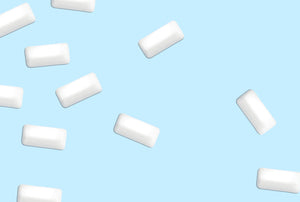 Gum Base
The chewy base for our gum. We use a mix of natural rubbers and man made rubbers to give our gum the best chew. The synthetic rubbers we use contain a very small amount of plastic which is inert and cannot be ingested by your body, even if you swallow it. You can read all about our adventures with our gum base here.