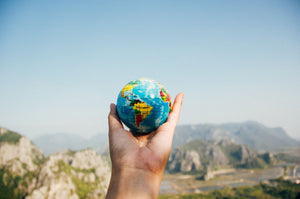 Our mission
We pride ourselves in trying to be a sustainable as possible. This is not always easy but where we can choose a more sustainable option we will. We are not perfect but we are trying hard to protect this planet we call home. If you have any requests or suggestions regarding our packaging please do let us know.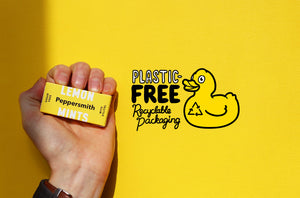 Goodbye plastic packaging
We've got rid of that silly little bit of plastic around our pocket packs of mints and gum. It was there to keep our packs tamper-proof so we knew that nobody had tinkered with them before you bought them. We've been working really hard to redesign the pack so that it is still tamper-proof whist having no plastic film. No plastic, no waste, no bother.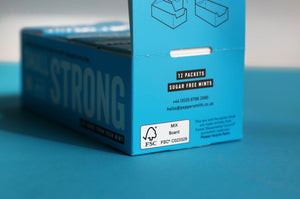 SUSTAINABLE FSC® CERTIFIED CARDBOARD
Instead of using plastic or unrecyclable wax paper like other mint and gum brands, we use FSC-certified cardboard boxes. FSC (Forest Stewardship Council® ) helps take care of forests and the people and wildlife who call them home. This does cost us a bit more, but we think it's worth it and we hope you do too.
FSC®N003147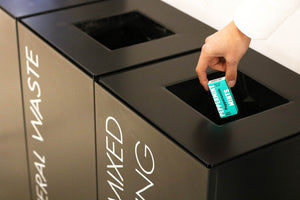 FULLY RECYCLABLE BOXES
As well as making sure everything is sourced well, we have made sure all our packaging can be easily recycled at home. From the little pocket packs to the mailer boxes that come through your letterbox, every one of them can be put in your local recycling bin. Reduce, reuse, recycle.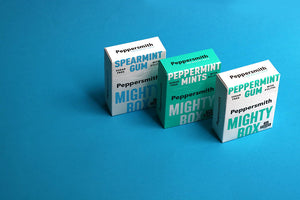 Other packaging: New Mighty Boxes
We have recently made some major changes to our 50g pouch packs which are now made from responsibly sourced cardboard - hooray! They also have a little reseal tab so that you can keep the box shut again (handy to stop your friends, children, aunties, uncles or any other squirrels pinching them).
We will also continue to work on phasing out plastic or unsustainable packaging from our supply chain including the plastic used to protect our products in transit.