What is xylitol?
Xylitol is the plant based sweetener that we use in our mints and chewing gum. It's really good at keeping your teeth healthy as it kills the bacteria in the mouth which causes plaque. It also has almost half the calories of sugar and has a low GI (meaning it doesn't spike your blood sugar levels).
SHOP NOW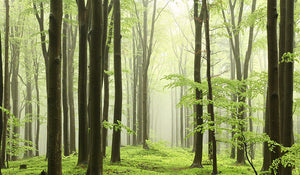 Where does it come from?
Xylitol can be found in most trees and plants, but we like to get ours specifically from European beech and birch trees plus starchy vegetables like green beans. We never get our xylitol from corn and it's never GMO.
Explore
WHO IS IT SUITABLE FOR?
Xylitol is suitable for anyone and everyone looking to take good care of their teeth or just their health in general. It is especially good for those with diabetes or dry mouth.
SOUNDS GREAT. HOW CAN I GET SOME?
You can buy our 100% xylitol mints and chewing gum directly from our website. Just click the button below to shop now.
Free UK delivery. Fuss free returns.
SHOP NOW